VeChain Based NFT Blockchain MMORPG Launches Whitepaper In … – Crypto News Flash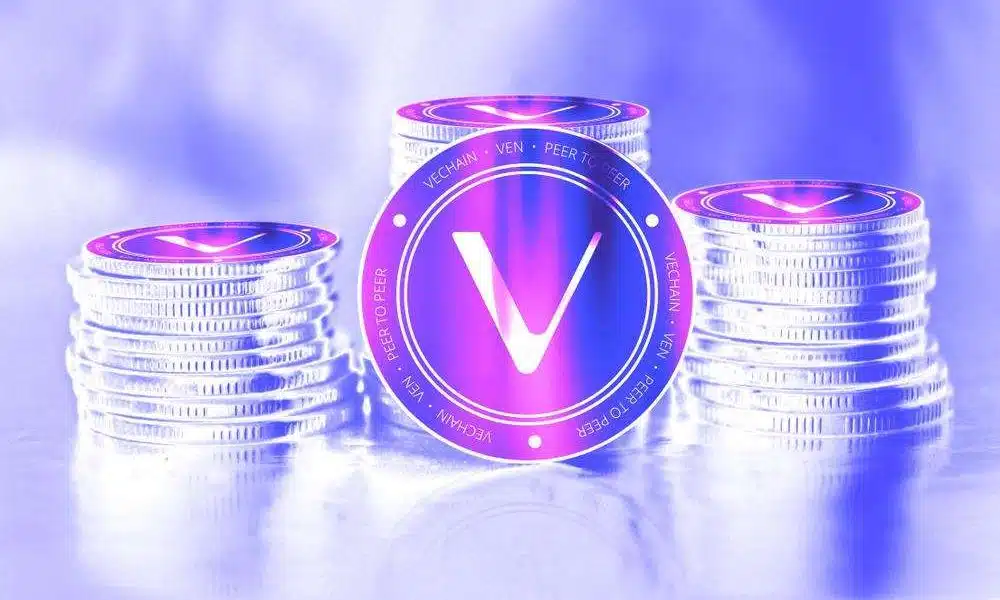 VeChain-backed gaming metaverse ExoWorlds has launched its Whitepaper.
The protocol aims to bolster user experience in today's trillion-dollar gaming world.
---
There are different ways to measure the growth of a blockchain-based network, be it a layer 1 or 2 protocol, or even a gaming platform. One of these ways is the debut of a detailed Whitepaper, a move that will capture the vision and action plan of the project as well as its roadmap to achieve its set goals.
This is the stage that the Vechain-based Play-and-Earn gaming platform ExoWorlds has gotten to. ExoWorlds is an Openworld Metaverse that permits creators to build, explore and conquer the verified galaxy. ExoWorlds is building a formidable community of believers as it seeks to take the metaverse exploration to a whole new level.
WHITEPAPER RELEASED 📖

FINALLY!!! The time has come! 👨‍🚀 The whitepaper is out! Come explore the #ExoWorlds Verified Galaxy and be part of this great adventure!👇https://t.co/6Wmktg9Yus#VeChain #VeChainHasNFTs #VeFam $VET $EXO #ETH #BNB

— ExoWorlds (@ExoWorldsNFT) January 30, 2023
Insight into the Whitepaper
Per its description in the published Whitepaper, ExoWorlds is branded as a next-generation Science Fiction MMORPG, built with Unreal Engine 5.1 and secured on the VeChainThor Blockchain. The platform prides itself in its push to build an open-world experience that will be the first of its kind in the broader Web3.0 ecosystem.
With a mix of an incredible theme story, captivating graphics, and trusted technology, ExoWorlds is set to make its mark on its target audience with a second-to-none user experience.
The gaming platform will be powered by a total of 10,000 Planet Non-Fungible Tokens (NFT) collections. Unlike other layered NFTs, ExWorlds said its NFTs are procedurally generated in Blender using real-life texture data and rendered for months with various GPU rigs. 
According to the roadmap detailed in the Whitepaper, the protocol started with the sales of the procedurally generated NFTs back in February 2022. Moving ahead, ExoWorlds said it will focus on th