NFT Transaction Tax Rules Updated By Japanese Taxation Agency – BeInCrypto
Japan's National Tax Agency has published an updated guideline related to the taxation of NFTs. Among other things, NFT transactions in blockchain-based games will be subject to taxation.
Japan's National Tax Agency has issued guidelines for the taxation of NFT transactions, including those involved in blockchain games. The authority published the guidelines, offering a simplified method to tax these transactions, which are numerous and frequent.
The NTA stated that "in-game currency (tokens) are frequently acquired and used, and it is complicated to evaluate each transaction." As such, the taxation would only consider the total income based on the in-game currency, evaluating it at the end of the year. It also mentions that taxation does not apply if the asset isn't exchanged outside the game.
There is some lack of clarity regarding the taxation of NFTs, and investors in the space will want more details on the actual tax calculation. Still, investors now know that income tax applies if an NFT is sold to another party. Business or miscellaneous income applies in the case of primary NFT sales. 'Transfer income'"' applies in the case of secondary sales.
NFT creators will also face their own taxation. If creators sell their NFTs to Japanese consumers and earn from them, they face consumption tax. There are more such specific applications of consumption tax, which the NTA will hopefully clarify soon for Japan's enthusiastic NFT use base.
National Tax Agency Not the Only One Focusing on NFTs
Japan is far from the only country to begin publishing tax guidelines for NFTs. The United States recently revised its tax forms to clarify this matter. The Internal Revenue Service updated guidelines that NFTs will be taxed similarly to other cryptocurrencies.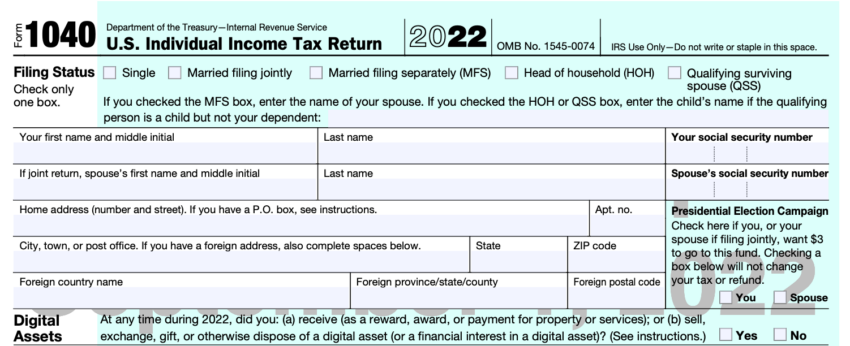 The United Kingdom has taxed NFTs similarly. The assets are subject to capital gains tax or income tax and follow the same taxation rules