Gear Up For The Launch Of Upstairs, An NFT Marketplace Offering The Best User Experience – Crypto Reporter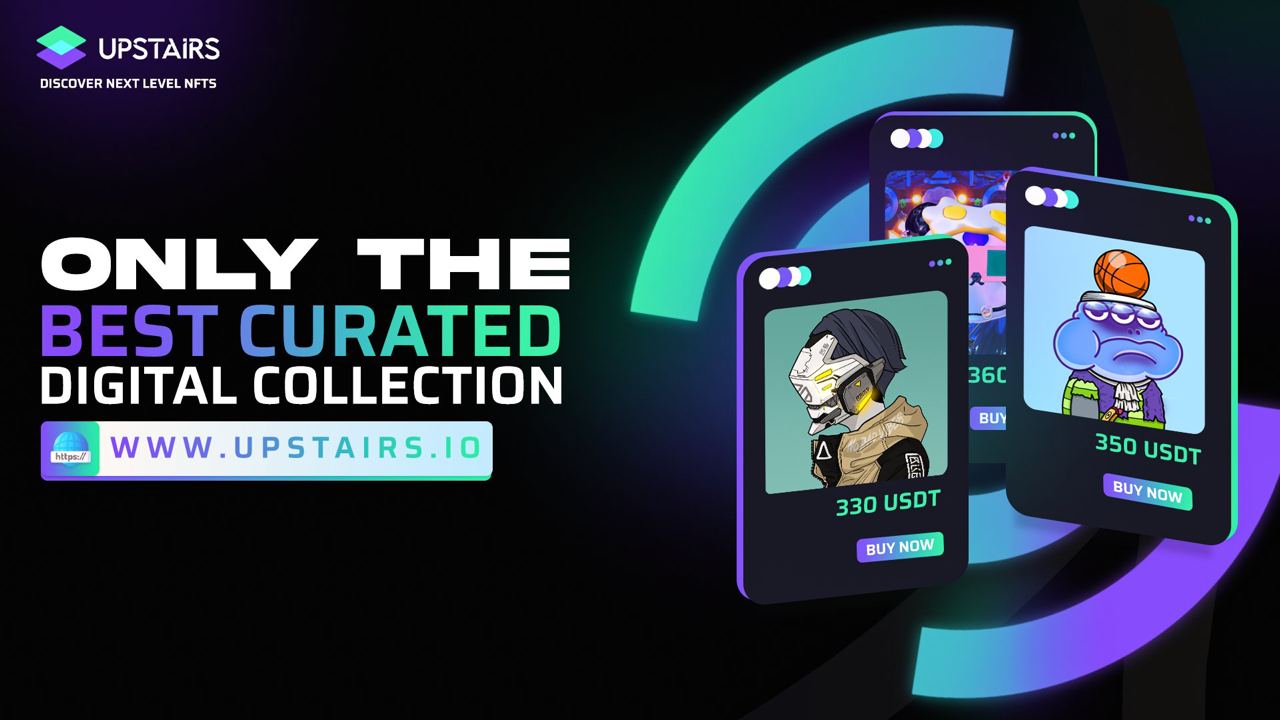 The phenomenal rise of NFTs in the last few years surprised many, but experts and enthusiasts long believed in the potential held by this domain of the blockchain space. The costliest NFT to date was sold just a few months ago for a whopping $91.8 million. And there are several others fetching millions of dollars in the market. The meteoric rise led to an increased interest in the domain and attracted more investors. But the dearth of reliable marketplaces significantly hindered the mass adoption of NFTs. The few options that seemed reliable had a high transaction fee, another major deterrent. Besides, most decentralized NFT marketplaces don't offer a user-friendly interface and are often deemed a little too complex by new users. 
But, this changes with the release of Upstairs, an NFT marketplace that intends to transform the whole user experience game for good and place users' interests at the top. The UI has been kept simple enough to allow even those new to the space, with little or no understanding of Web 3.0, crypto wallets, or blockchain, to mint NFTs easily.
Upstairs is one of the best NFT marketplaces developed to date and will officially launch for the public on October 10, 2022. The platform has multi-chain integration and supports ETH and BNB chains for deposit and payment, thus allowing users to explore and trade an extensive range of NFTs on different blockchains. CertiK also audited Upstairs' Smart Contracts.
Upstairs aims to eliminate the commonly encountered problems on other platforms while offering a simple and interactive UI, in addition to a seamless registration process. Users can easily register with an email address and start trading NFTs, unlike other platforms with an extensive and intricate registration process.
Upstairs will only list the most exclusive and curated collections, some with bundled utilities, from the most reputed artists. The platform has already collaborated with great names in the industry, including Zhang Chi, Huteford, and Yang Ga, amongst others. They are all accomplished artists with a massive social media following, and users go crazy over their creations. Before every listing, Upstairs will sign a contract with the IP source and the artist to ensure exclusivity. And anyone fairly acquainted with the space would realize how exclusivity drives the value of NFTs.
The platform offers several exciting features, all in line with the current market dynamics and user requirements.
Lowest fees:

Upstairs realizes the importance of low transaction fees and, as a result, has kept it at 6%, which includes both the Royalties and the Platform fees. Besides, there is no gas fee, achieved through the integration of Layer 2 technologies at the backend, or hidden charges involved whatsoever, making it one of the most cost-effective NFT marketplaces to trade

.

Enhanced accessibility:

Upstairs intends to become the most accessible platform for the community and employs features like mass buying and selling. It allows users to make payments in fiat currency. Also, it supports multiple languages, thus making it accessible for people worldwide.

Multi payment options: 

Upstairs allows users to directly deposit funds via crypto exchanges, thus simplifying the whole process.

For those without crypto holdings, Upstairs also allows the use