Azuki Founder Zagabond On His NFT Past, PBT & Web3's Future – Highsnobiety
"In crypto, there's a concept I like to call 'culture lag,'" Zagabond told Highsnobiety, giving the example of Supreme: it's not the label's hyped drops that's driving streetwear, but its adherence to skate culture. "The NFT space has become so much about flipping that the cultural aspects of NFTs still have a long way to catch up but I think that's about to change, because there are true innovators here playing with technology."
Regardless if NFTs follow streetwear, skate culture, or that incentive to 'flip', Azuki's founder Zagabond (or Z, as he's often known) is banking on a combination of all three.
1 / 2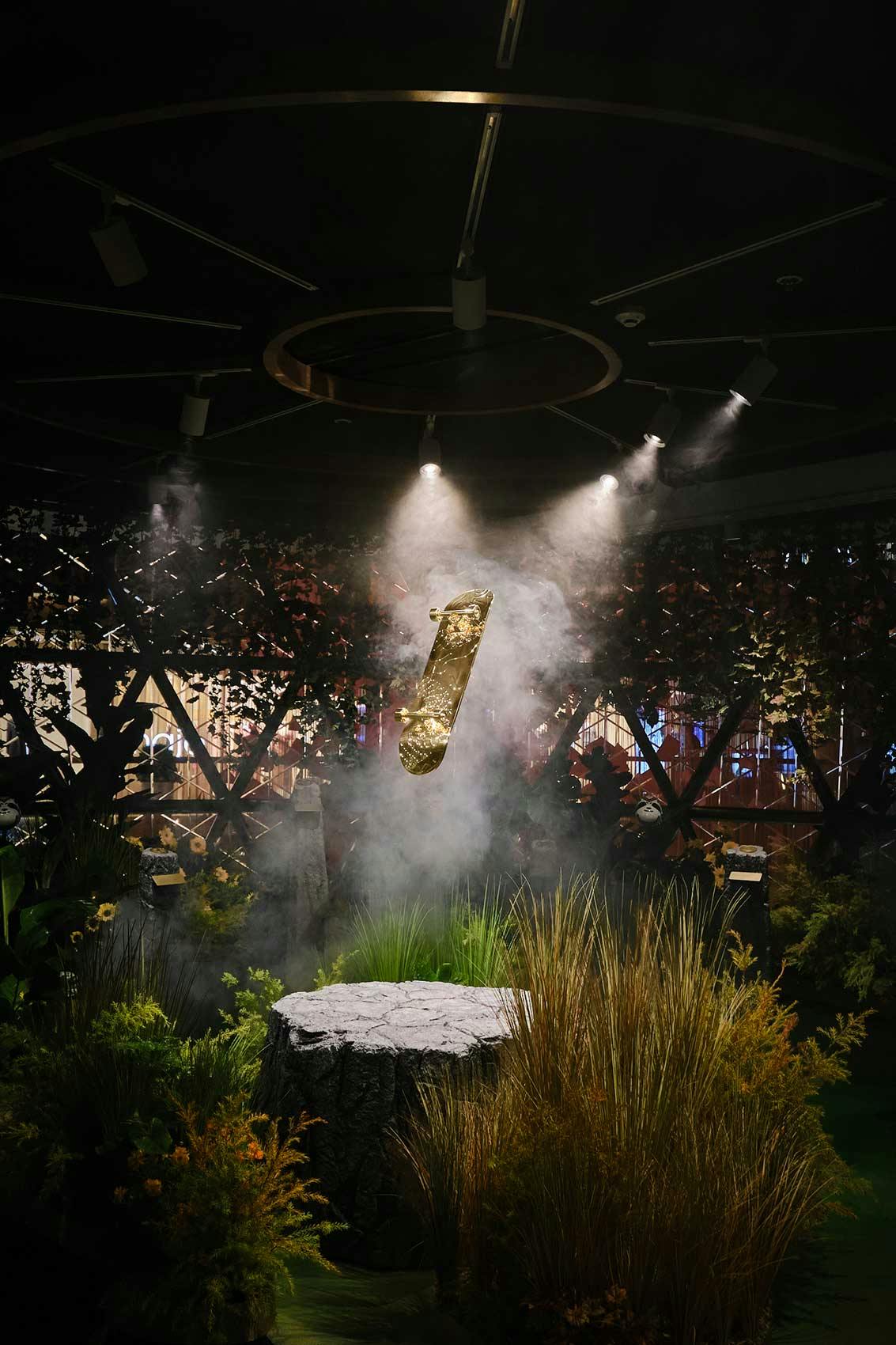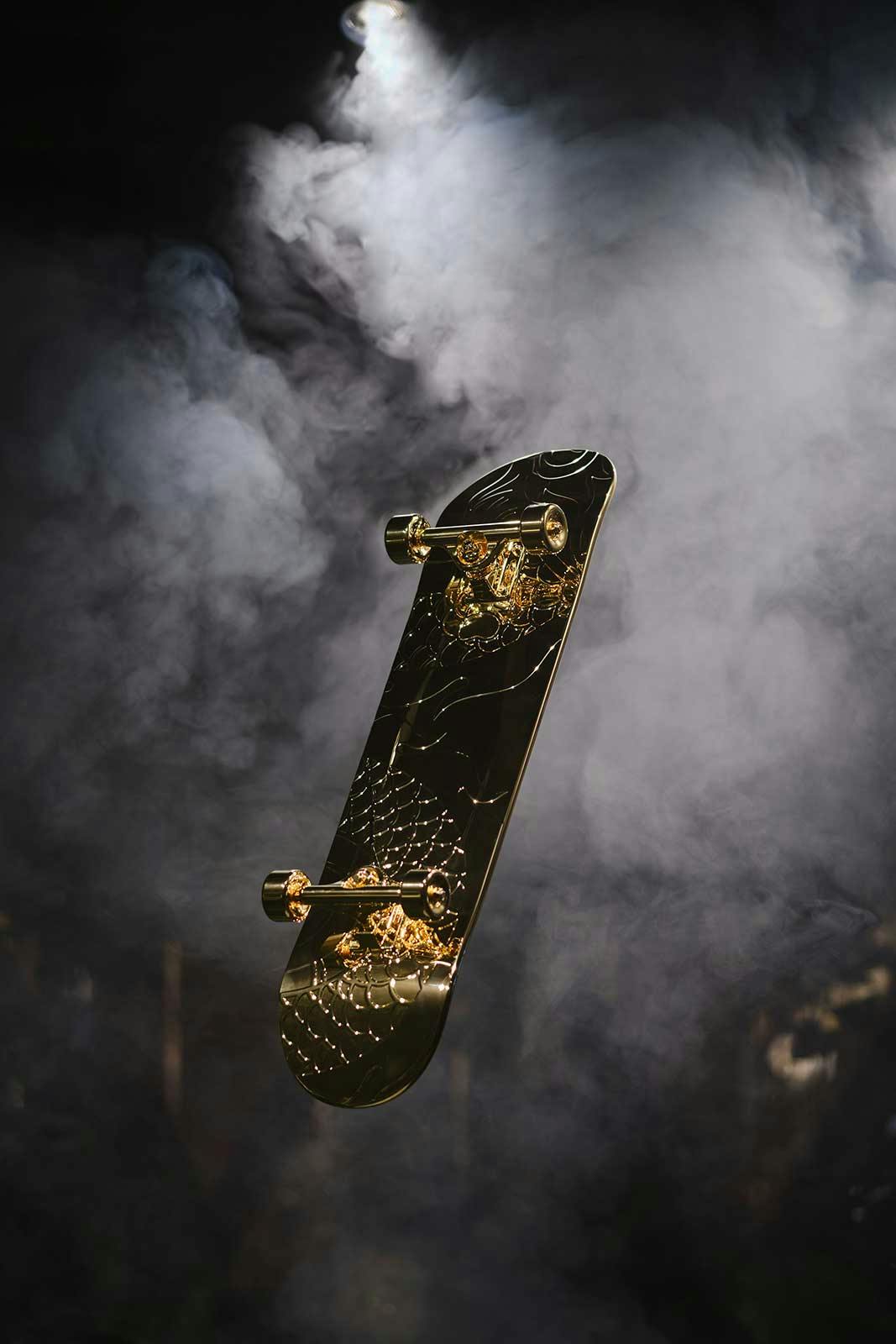 On October 21, Azuki will release a series of nine golden skateboards, complete with a 24k gold-plated deck, in Hong Kong's K11 Musea Mall. The golden skateboards will be tied to a Physical Backed Token (PBT): a cryptographic chip that can be scanned to prove ownership of the physical item created by Chiru Lab, the parent company of Azuki, founded by Z in 2021.
Introducing the Physical Backed Token (PBT): an open source token standard tying a physical item to a digital token on the Ethereum blockchain. pic.twitter.com/iXavmJR5xv

— Azuki (@AzukiOfficial) October 17, 2022
"We like to plant at the intersection of digital and physical. With PBT, we want to create an open standard that people can create implementations and experiences on top of," said Z. He considers PBT a milestone that opens new doors for what Azuki has been building over the past year and a half. It's also a culmination of what Z hopes is a positive impact on web3.
The man known as Zagabond started his career at Google and Amazon as a digital marketing strategist, learning about the industry's "monolithic" scale during the course of his two-and-a-half-year experience in the corporate world.
This encouraged him to embrace the decentralized nature of crypto as he became part of the founding team for 0x, a peer-to-peer trading platform for ERC-20 tokens.
After four years at 0x, NFT projects like NBA TopShot and Bored Ape Yacht Club piqued Z's interest. To him, one of web3's core appeals was the opportunities it created for people to take ownership in the projects they're engaged with, particularly "at the intersection of digital identity, collectibles, and brand."
"Web3 really brought this new culture of digital identity, digital community. I wanted to build a brand that resonates with the generation of people born in web3, similar to how 'internet culture' is now just culture. I got the team together to map out this vision of building an anime universe that is both digital and physical."
And so, the Azuki universe was born. As an NFT collection, Z believes there's an opportunity to "create emotional attachments to the brand, characters, and story". After interviewing around 20 different artists, the team ended up bringing on Steamboy,