A New NFT Bull Run? – By William M. Peaster – Metaversal – Metaversal
Metaversal is a Bankless newsletter for weekly level-ups on NFTs, virtual worlds, & collectibles
Dear Bankless Nation,
Is the worst of the crypto shakeout that started last year behind us?
Who knows, but one thing's for certain: there is a surging sense of optimism in the NFT ecosystem right now.  
Indeed, more and more people think the bottom's in, and activity is picking up across the board. The number of NFT traders, the number of NFT trades, NFT volume stats — presently all these metrics are markedly uptrending. 
We're so back, then?
We'll have to see how the months ahead unfold, but things are unquestionably feeling more bullish lately. For now let's recap the past week, as always thanks for reading everyone and have a great weekend! ✌️
-WMP
🙏 Sponsor: Kraken — the trusted and secure crypto exchange✨
Easy Company, a web3 social wallet play, raised +$14M in seed funding.

Jake Gallen published a great primer on the history of NFT marketplaces:
Lens Protocol introduced support for token-gated publications among "Lensverse" projects. 

Luiz Ramalho, the founder of Fingerprints DAO, joined Nouns DAO.

mint.fun introduced Allowlist notifications so you can get email alerts whenever you're added to new NFT allowlists.

OpenSea added support for Arbitrum Nova, an L2 specialized for social and gaming use cases. 

PleasrDAO teamed up with Edward Snowden and Daniel Ellsberg on a Pentagon Papers-themed NFT auction.

Zora has some of the best DAU stats in crypto right now. 
Azuki introduced Hilumia, a new interactive world for Azuki holders.

Yuga Labs is prepping for its upcoming Sewer Pass mint, which will grant access to the limited-time Dookey Dash game:
Chromie Squiggle #7997, a HyperRainbow, resold for Ξ134 ETH: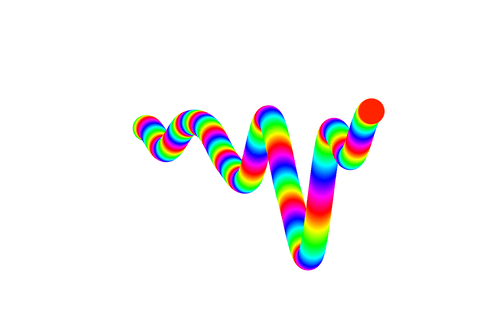 Fidenza #967 resold for 140 WETH.

SuperRare is integrating Quadratic Voting (QV) into its Space Race DAO votes. 
Bulkis.eth used alpha he learned from studying the mechanics of Wolf Game early on in order to trade up into a CryptoPunk, check this out:
Axie Infinity Origin Season 2 gameplay, which will last for +40 days, kicked off. 

Mavis Hub 2 is now available to download.

Pirate Nation released its latest series of gameplay updates, e.g. players' voxel characters can now move around and explore the Pirate Nation world. 
Coopahtroopa published This Week in Music NFTs – Jan. 9th.
Nifty Island added support for Nouns avatars:
NFT loan volumes increased 10x over the course of 2022.
🆕 Read How NFTs Could Upend Copyright Law and The Next Stage of Crypto Airdrops in Bankless

🌱 Watch Local Currencies & Basic Income with Alain Brenzikofer on Green Pill 

🙇 Catch up on my other write-ups from this week: 

✧ How to Use DeFi-Native Leverage

✧ The Open Edition Boom

✧ Saving NFTs with delegate.cash
William M. Peaster is a professional writer and creator of Metaversal—a Bankless newsletter focused on the emergence of NFTs in the cryptoeconomy. He's also recently been contributing content to Bankless, JPG, and beyond!
Subscribe to Bankless. $22 per mo. Includes archive access, Inner Circle & Badge.
Kraken NFT is built from the ground up to make it one of the most secure, easy-to-use and dynamic marketplaces available. Active and new collectors alike benefit from zero gas fees, multi-chain access, payment flexibility with fiat or 200+ cryptocurrencies, and built-in rarity rankings. Learn more at Kraken.com/nft
Not financial or tax advice. This newsletter is strictly educational and is not investment advice or a solicitation to buy or sell any assets or to make any financial decisions. This newsletter is not tax advice. Talk to your accountant. Do your own research.
Disclosure. From time-to-time I may add links in this newsletter to products I use. I may receive commission if you make a purchase through one of these links. Additionally, the Bankless writers hold crypto assets. See our investment disclosures here.